How do you find the best countertop colour for your space?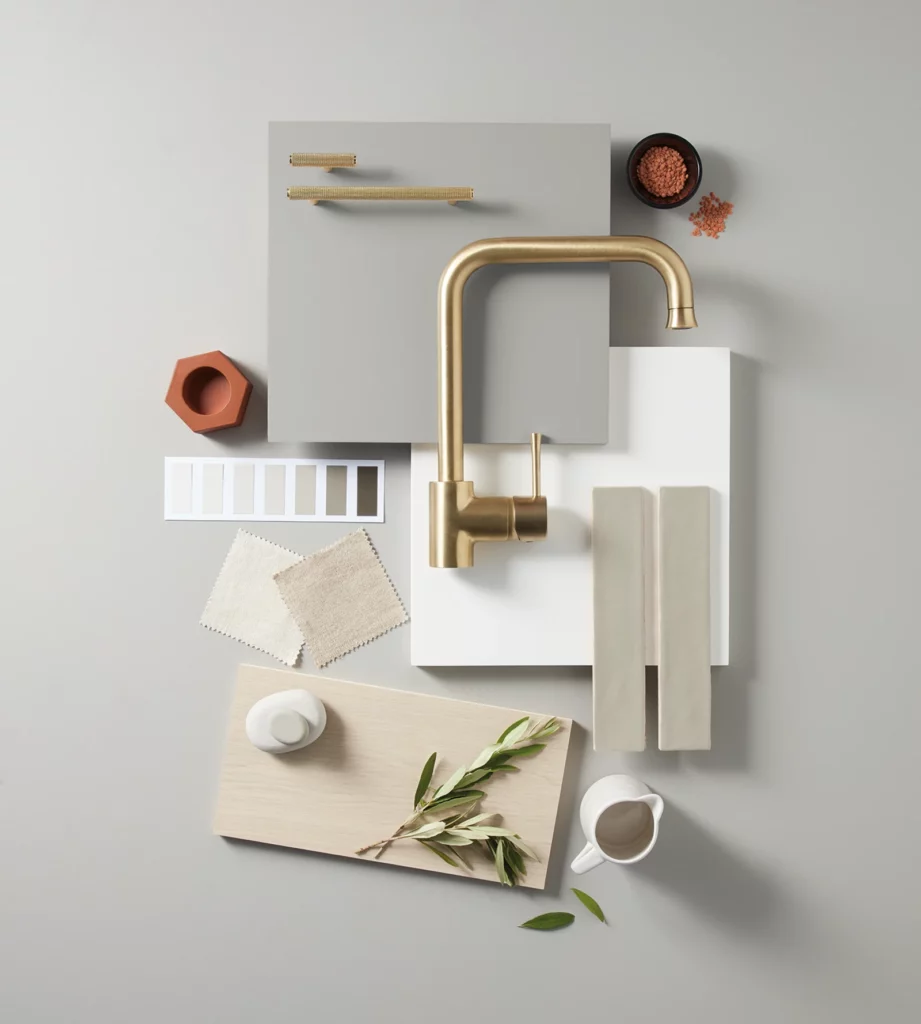 Your countertops play a starring role in your kitchen design, helping set the style and tone for the heart of your home. Choosing the right kitchen countertop can be challenging.
Choosing a countertop for your home is something that is an extremely important decision.
It isn't like paint, you can't just change it when you are tired of it or if you don't like it after it's installed.
There are so many kitchen countertop colours to choose from, it can be difficult to decide which one is right for you. Here are some tips that will help you find the perfect colour kitchen countertops that will match your kitchen design and personality.
Ideally, after installing the countertop of your choice, you'll complete the rest of your preferred design to match the countertop.
Are there any issues that need to be solved within the space? Pain points from current or past countertops?
The first step to choosing your countertop colours begins with identifying the undertones or the underlying hues of the surrounding decor. The colours of your floors, countertop, and cabinetry make up the majority of the colour scheme in the kitchen.
Keep in mind that countertops should compliment the kitchen cabinets not negatively accentuate them.
Choose a versatile colour. Paint and accessories can change over time, so it's a good idea to have counters that will match anything.Whatever you do, ensure the shades work in harmony.
If possible, take samples home or take your colours and samples to a showroom, that will help you select a surface that goes with your new or current colour story and avoid choosing something that is just a trend.
Kitchen countertops should reflect your kitchen's style and personality. When choosing the right kitchen countertop colour, think about your favorite colours or what you like in general & how they will affect which countertop you choose.
Consider other colours within the surrounding areas. It is important to know the design and colour elements that will be used throughout the entire area. The goal is for your countertop colour choice to compliment the other design elements.
If the room isn't well-lit, a darker countertop colour isn't the best choice.
Lighter shades of countertop colours often add a charming contrast to a room that has a dark colour theme.
If you have a small kitchen, light colored countertops are perfect
However, you can go for dark colored countertops with light veins if the colors contrast well with the surrounding tones.
Avoid matching the colour of your countertop to the wall paint.
Lighting – Light has the ability to change the way colours look.
You can't go wrong with white countertops. It helps to create a clean look that is both modern and timeless.
Do your island countertops need to match your perimeter countertops? The answer is No. Why you may ask, it's because the island is there to make a style statement of its own.
Trending Kitchen Countertop Colours
Any shades of white can be a perfect candidate for your kitchen counter colour style.
May that be creamy white, beige, off-white, stark white, feathery white, and others, still it brings out a great flair of modern minimalist appeal in your kitchen.

One can truly appreciate the refreshing, serene, and clean ambiance of white kitchen countertops.
Likewise, it pairs well with white or neutral undertones for your kitchen cabinetry.
We usually recommend this colour tone when you have a transitional kitchen theme, small kitchen footprint, and less visibility for minute food crumbs.

Grey, beige, sage, and creamy white are some of the popular mid-tones or neutral colour styles you can have for your popular kitchen countertops.
These colour styles are an excellent option when you want a harmonizing tone to balance out bold and vibrant hues in your kitchen.

All these scenarios can be sufficed when you opt for kitchen countertops with dramatic veining patterns.
When you choose this style, you need to decrease captivating patterns from other surfaces inside your kitchen.
Why? So that the dramatic aura in your island becomes the focal point in your kitchen.
One can never undermine the influence of colour for the overall aesthetics and appeal of your durable kitchen countertops.
Wherever you decide to purchase your countertops, make sure you are buying from a reputable brand and company so you end up with quality materials and service.